Isshinryu Karate Training at IKKAI Hombu Dojo

Welcome to our website....

The only authentic Martial Arts Association in India imparting training in
» Traditional Isshinryu Karate-do
» Traditional Okinawan Kobudo (Traditional Weapons)
» Traditional Iaido (Samurai Sword)
under the able guidance of Sensei Salil Nadkarni, Kyoshi-go, Hachi (8th) dan Black Belt Isshinryu, Roku (6th) dan Black Belt Kobudo. We also conduct Self Defence Training sessions, especially designed for women.



more...


2016 IKKAI Grand Champions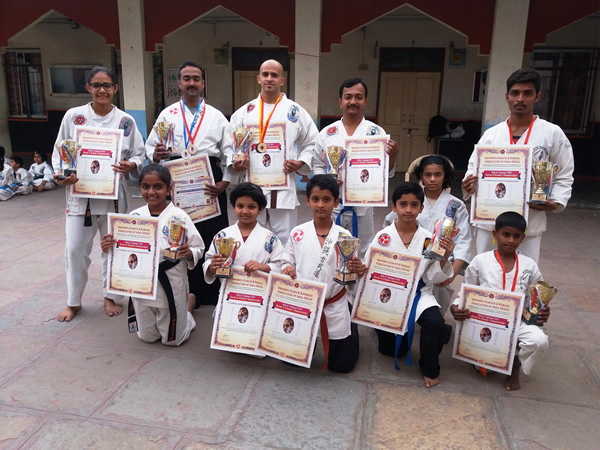 Standing From Left :-
Mehek Bhatiya, Santosh Bhise, Kanad Deshmukh, Anup Unawane, Vishwadeep Kerkera.
Sitting From Left :-
Pon Kalpana, Sharda, Pranav Barne, Mohit Barne, Sukhada Bhide, Hritik.
2016 Certifications:
| | |
| --- | --- |
| 1 | Satyajit Vaidya, Roku (6th) dan Black belt |
| 2 | Sagar Kolhe, Roku (6th) dan Black belt |
| 3 | Mahua Narayan, Roku (6th) dan Black belt |
| 4 | Shripad Mahajan, Yon (4th) dan Black belt |
| 5 | Siddharth Nandurdikar, Yon (4th) dan Black belt |
Student of the year 2016 -
| | |
| --- | --- |
| 1 | Aarya Malani |
| 2 | Mehek Bhatiya |
| 3 | Aadit Kshirsagar |
| 4 | Mohit Barne |