Welcome to our website....



The only authentic Martial Arts Association in India imparting training in
» Traditional Isshinryu Karate-do
» Traditional Okinawan Kobudo (Traditional Weapons)
» Traditional Iaido (Samurai Sword)
under the able guidance of Sensei Salil Nadkarni, Kyoshi-go, Nana (7th) dan Black Belt Isshinryu, Roku (6th) dan Black Belt Kobudo. We also conduct Self Defence Training sessions, especially designed for women.



more...
2013 IKKAI National Championships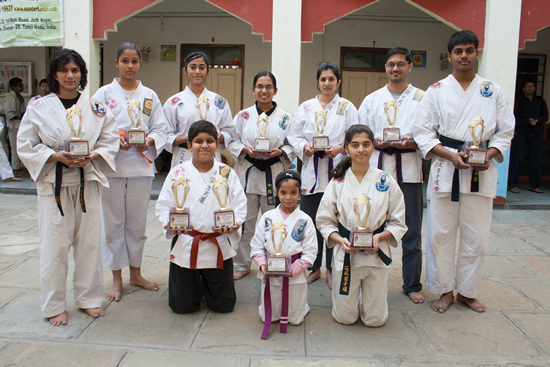 Grand Champions
Standing From Left :-
Padmini Venugopal, Saishree Naik, Kranti Jamdar, Gayatri Suresh, Sayali Kulkarni, Aniruddha Kulkarni, Mihir Rane.
Sitting From Left :-
Vedant Kale, Roshani, Shweta Gore.
2013 IKKAI Certifications:
Godan & Renshi-go
| | |
| --- | --- |
| 1 | Sensei P.Vasu, Godan & Renshi-go certification |
| 2 | Sensei Arunachalam, Godan & Renshi-go certification |
| 3 | Sensei Illayaraja, Godan & Renshi-go certification |
Student of the year 2013 - Vedant Umesh Kale
2013 IKKAI Sprit of Isshinryu Karate Award
Brent Holland, Yondan, Cape fear Isshinryu Karate, North corolina, USA