Isshinryu Karate Training at IKKAI Hombu Dojo

Welcome to our website....

The only authentic Martial Arts Association in India imparting training in
» Traditional Isshinryu Karate-do
» Traditional Okinawan Kobudo (Traditional Weapons)
» Traditional Iaido (Samurai Sword)
under the able guidance of Sensei Salil Nadkarni, Kyoshi-go, Nana (7th) dan Black Belt Isshinryu, Roku (6th) dan Black Belt Kobudo. We also conduct Self Defence Training sessions, especially designed for women.



more...


2015 IKKAI Grand Champions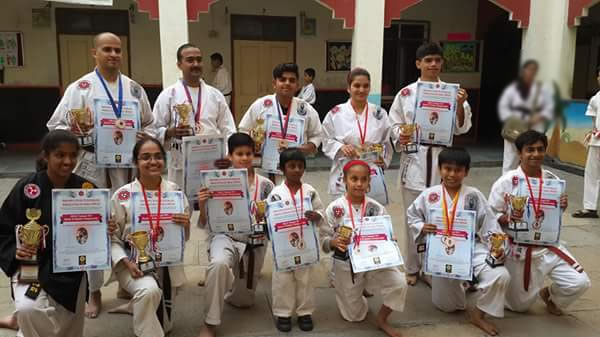 Standing From Left :-
Kanad Deshmukh, Santosh Bhise, Param Ravan, Pallavi Naphde, Jason Lobo.
Sitting From Left :-
Saniya Jethani, Rucha Shende, Arth Bodas, Nityashree, Niraja Deo, Adit Kshirsagar, Tushar Chanchlani.
2015 Certifications:
| | |
| --- | --- |
| 1 | Atulya Nadkarni, Roku (6th) dan Isshinryu Karate-do by Sensei Dr. Milledge Murphey, Kyu (9 th) dan, FL, U.S.A. |
| 2 | Spirit of Isshinryu Karate- do - Renshi Indraneel Bhat. |
Student of the year 2015 -
| | |
| --- | --- |
| 1 | Rucha Shende, Ni( 2nd) dan |
| 2 | Pranav Barne, 1st Kyu. |
| 3 | Santosh Bhise, 5th Kyu. |